Lefranc & Bourgeois Nan-King Waterproof Drawing Ink 250 ml Cobalt Blue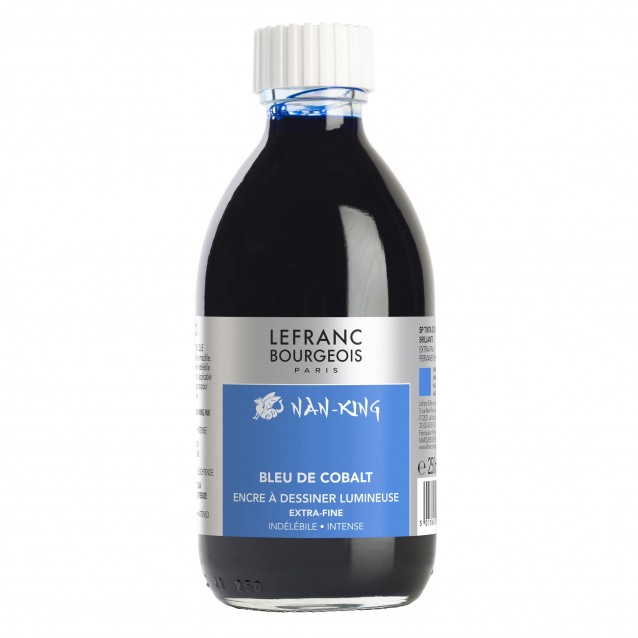 Out Of Stock
Lefranc & Bourgeois Nan-King Waterproof Drawing Ink 250 ml Cobalt Blue
Stock:

Out Of Stock

Stock #:

LC059099

EAN:

3013640590999

Lefranc & Bourgeois
Lefranc & Bourgeois Nan-King Drawing Inks are transparent (including the white) so interesting transparency effects can be created.

They are waterproof and once dry can be overlaid. They can be optionally thinned with water and are intermixable.

They are also suitable for airbrush and can be easily applied with a paintbrush or a metal, goose or bamboo quill.
 Available in a practical 30 ml container (dropper bottle) as also in 250ml bottle.
Intense

Indelible/Permanent

Miscible

Can be layered

Fade Resistant

10 colours available